Recruit highly skilled QA testers who specialize in implementing quality testing methodologies to ensure the utmost quality of your project. Our talented team adeptly blends their skillset to proficiently test both mobile and web applications, guaranteeing a seamless user experience. With our dedicated QA testers, you can be confident in the comprehensive quality assurance of your software.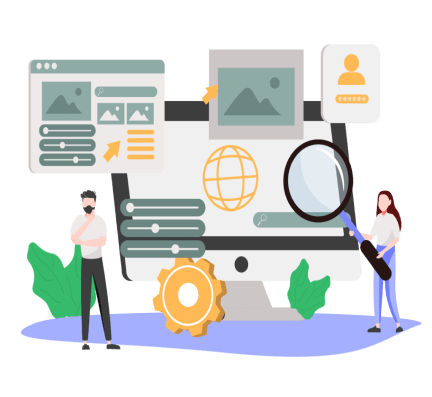 Services that we provide for QA Engineer
TEST PLANNING AND STRATEGY
Our QA experts excel in crafting effective test plans and strategies tailored to your project's unique requirements. We meticulously outline the testing scope, objectives, and methodologies to ensure thorough coverage and efficient execution.
PERFORMANCE AND LOAD TESTING
Our team possesses expertise in performance and load testing, ensuring your software can handle high user loads and function optimally under various scenarios. We conduct comprehensive assessments to identify performance bottlenecks, fine-tune system responsiveness, and optimize scalability.
Our QA specialists conduct thorough security testing to identify vulnerabilities, safeguard sensitive data, and ensure compliance with industry standards.
Our experts meticulously evaluate user interfaces and experiences to ensure intuitive navigation, visual appeal, and optimal functionality.