Unlock the success of your project and enhance the accessibility of your business by hiring a skilled iOS developer at competitive market rates. Benefit from their expertise in the following areas to drive your project towards success.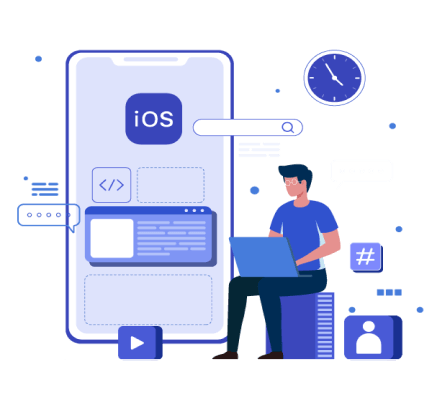 Services that we provide for IOS Development
TAILORED PPLICATION DEVELOPMENT
Our dedicated iOS app developers excel in creating customized applications that precisely match your requirements. Utilizing the latest programming languages and frameworks, we guarantee a user-friendly and seamless experience for your app. With a commitment to excellence, our top-notch iOS app development services utilize cutting-edge technologies to surpass your expectations and fulfill your unique needs.
With our team of iOS developers, we excel in creating cross-platform applications that allow you to extend your idea across multiple platforms. Our developers possess the expertise to build seamless and efficient applications that work seamlessly across various operating systems, helping you reach a wider audience and maximize your app's potential.
FULL-STACK APPLICATION DEVELOPMENT
Our team of iOS developers consists of experts in full-stack development, proficient in both front-end and back-end technology stacks.