Cloning WordPress sites involves creating duplicates of the original ones or making alterations to the already existing websites.In this digital world, you receive updates on your wordpress sites every day. Sometimes, you also need to change the theme or make a few changes to you and your client site. While making WordPress sites, you can always test them before launching by creating staging sites which are actually the clone of your original site.
In staging sites, you can test new features before they come to live.   In doing so, you are always at the stake of losing your wordpress site. In this haphazard situation, cloning can save your original WordPress site by creating cloned websites. As a result of cloning websites, you don't need to create the website afresh. You can easily modify the script or design of your current site or test a few things before launching a new one with greater features.
Purpose of Cloning
Developers clone websites in order to be redirected to a new domain in a different location.
Cloning allows developers to alter the host of their website.
Before releasing a website, developers can test its functionality or make adjustments by making staging sites.
WordPress developers can create a backup or blueprint for their sites.
If you don't know how to clone a WordPress site to another domain you can either pay developers a huge heft of money for the creation of a duplicate WordPress site or learn the Process of cloning yourself from the following method.
Cloning A Website Using Duplicator
Like other amazing features of WordPress, WordPress Duplicator Plugin is also a useful feature. You can copy the WordPress site  with the help of Duplicator within minutes by following these steps.
Step 1: Making A Duplicate Site And Downloading It
To start, you need to download and install the WordPress Duplicator plugin for Windows. To do so,
Open the WordPress dashboard and select plugins.
Click Add New.
A search bar will pop up. Write the name of the Duplicator plugin you want to use.
Once the plugin has been installed, click Activate Plugin.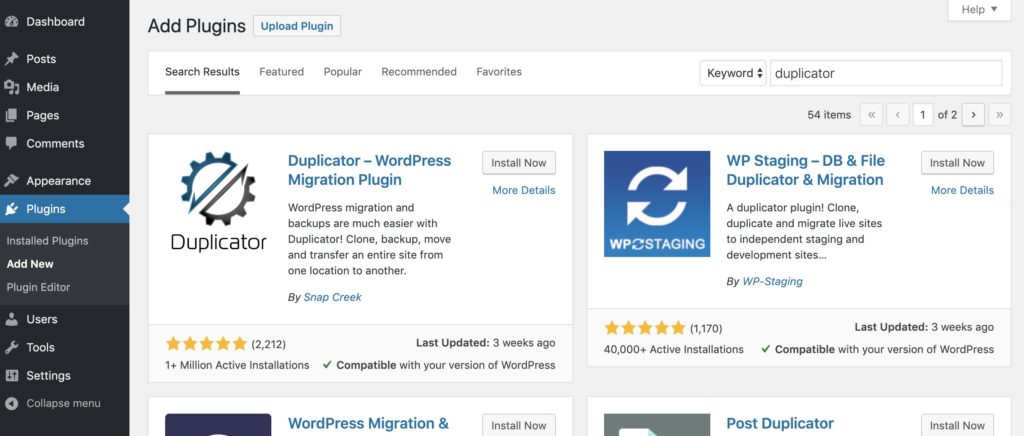 The Duplicator plugin has now been installed and activated on Windows. Now it's turn to make a copy of the original site and then download it.
Go to the Duplicator dashboard and select Package>New Package.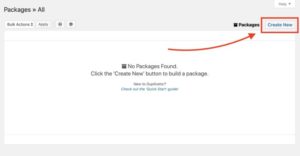 Type the name you'd like to give your cloned site.
Select Next.

Duplicator starts scanning. You have to wait for a few minutes. If you encounter any errors then you can send an email to your site host to get help. You can resolve your issues then.
Now click Build after successful scanning. Your original site will be compressed into PHP installer or a zip file, including all of your site data.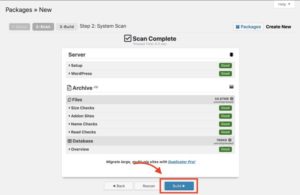 Now click One-Click Download after successfully compressing your content into a zip file.
The data for your duplicate site will be downloaded.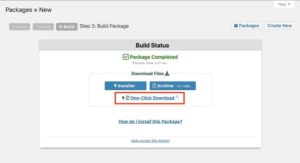 As you have successfully downloaded the content and installer file, now it's time to move towards uploading it on a server.
Step 2: Upload Downloaded Archive To A New Location
Now, as you have downloaded the installer and archive file, you need to upload it on another server. You can either upload it on your local server or on a different location. For your local server:
Create a new folder in your local server's root directory.
Copy and paste both the archived files.
For different locations, you need to upload it via FTP. For an FTP account, you can use FileZilla or the host's file manager. Open the FTP account and simply upload both of the archived files to the website's main directory.
Step3: Create A New Database For WordPress Website
Creating a Database is necessary for opening your cloned version of archive files. Again, the database creation will be different for both local and different servers. For the creation of Database for live or different location:
Sign in to the hosting account and navigate to Dashboard.
Click on the MySQL Databases icon.
Now enter the name for Database and click Create Database.

Scroll down to MySQL Databases Users and create a new user.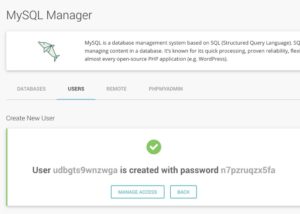 Add the user to your new Database by scrolling down to the Add User Database section.
Enter your Database and click Add.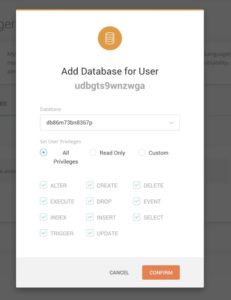 For localhost, you can do the whole Process on PhPMyAdmin. It would be best if you remembered the username and password as you will be needing it in the next step. If you carry the whole Process through the localhost, local login details will be your username and password for the Database.
Step 4: Run The Cloning Site And Complete The Process
After successful uploading, now it's time to run your cloned site through an archived installer. For this:
Go to the web browser, enter your URL, and add installer.php at the end of your URL.
Click Enter and the Duplicator installer appears automatically on the screen and starts installing the website with backup data. It will take a few minutes according to the size of your website.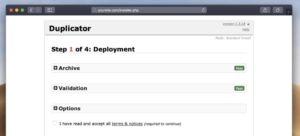 Click Next to continue.
Enter your WordPress database information.
Make sure your database information is correct by clicking Test Database.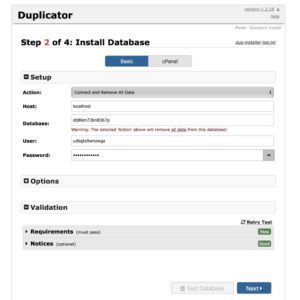 If correct, click Next.
Duplicator will install your website now and add the URL', 'Path', and 'Title' fields if required.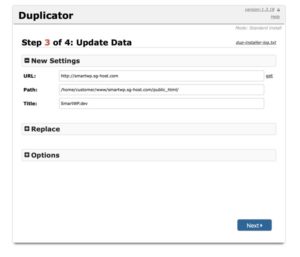 After installation, Admin Login Button will appear. Click on it and you will be navigated to your cloned website.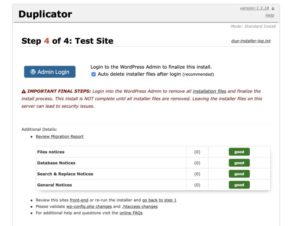 Other Methods For Cloning Website
There are also other feasible methods for how to duplicate a website in WordPress.
You can use different plugins, including WP staging and migration plugins.
You can clone your website manually by simply compressing, uploading, migrating, and then updating WordPress files.
You can also design new pages on your same website without attacking your site speed. Therefore, learning how to copy a page in WordPress is also advantageous.
Final Thoughts,
If you want to become a professional wordpress user then learning how to duplicate your WordPress site is a crucial step. In your day to day site management, cloning is one of those things you'll have to do more frequently than you ever imagined. You don't need to be worried if you are not an expert. Our above mentioned methods of cloning and with the use of plugins you can handle this situation like a pro.