How To Change Currency On Shopify
With the recent technological surge, everything is shifting online. Whether you are a small business owner or own a multinational company, your company's online presence will improve your business. Today, no one wants to roam markets when they can find a variety online.
What could be better than having one online platform where you can find everything? This is what Shopify does. You can put your products on this platform if you are a seller. On the other hand, buyers can find a multitude of stuff under one banner, compare price and quality, and buy the perfect product.
However, the calculation becomes problematic if the website's currency is not mentioned in your native currency. Therefore, we have brought you this step-wise guide on how to change currency on Shopify. Read through the end to know it all.
What Is Shopify?
Shopify is a multinational online retail company. It is a platform where you can start, grow, and manage your retail business. You do not need a big capital or a shop to market your product. Making an account on Shopify will present your product worldwide. As for the customers, it allows them to access brands around the world. They can compare prices, and quality, and choose the best product for themselves.
Another important feature of Shopify is that it is cloud-based. This means that you can access it from any device anywhere and at any time. Moreover, it has integrated all the tools required for the payment and delivery of products. Therefore, it offers all the essentials required to grow your retail business.
It also comes with several integrated apps which make updating your business just a click away. Besides, it gives you ideas on improving your business as soon as you sign up.
Steps To Change Currency On Shopify
Having your native currency as your default Shopify currency will save you a lot of calculations. However, you will have to change the currency on your Shopify account manually. Therefore, we have broken down the process into simple steps for your ease. Below is the procedure on how to change the price on Shopify.
Step 1: Click on Settings
You can change currency on Shopify within minutes. Sign in to your Shopify account and click on the gear icon. You can see it on the left side menu as Settings.
Step 2: Select General
Once you click on Settings, an array of options will appear. Choose General from it, with a gear icon on it. Make sure that you are connected to the internet while making the changes.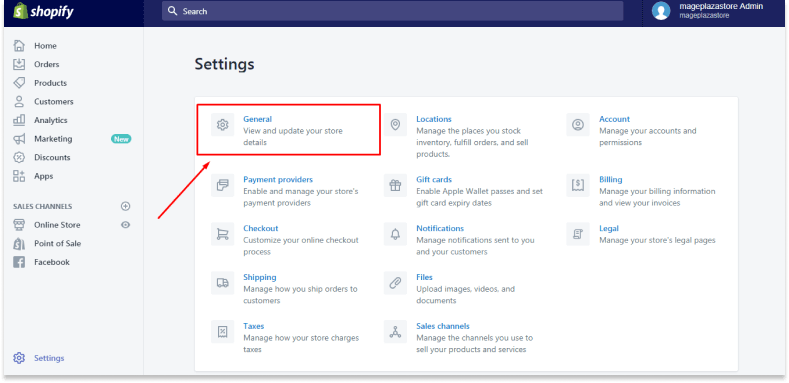 Step 3: Change Formatting
Different sections are available in General settings. You can see four sections, one of which will be Store Currency at the end of the page. Here, you can see the currency you've chosen for website purchases. You can add more currencies by clicking on Change Formatting from the drop-down menu.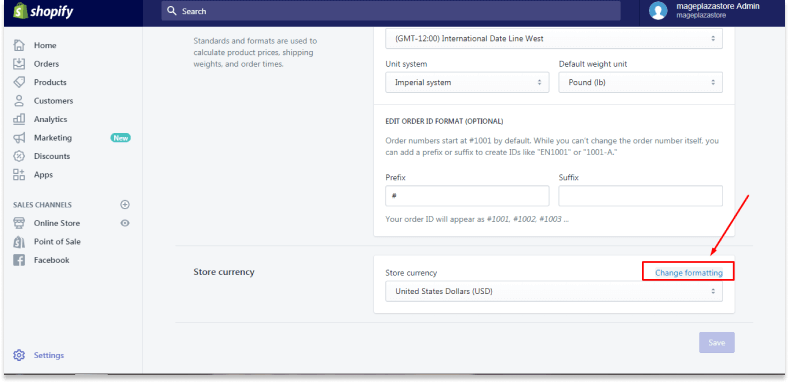 Step 4: Make Changes
The Currency Formatting section will appear on the screen. You can change the currency from the options table and replace it with the amount. Also, you can add more than one currency, for instance, USD, CAD, etc.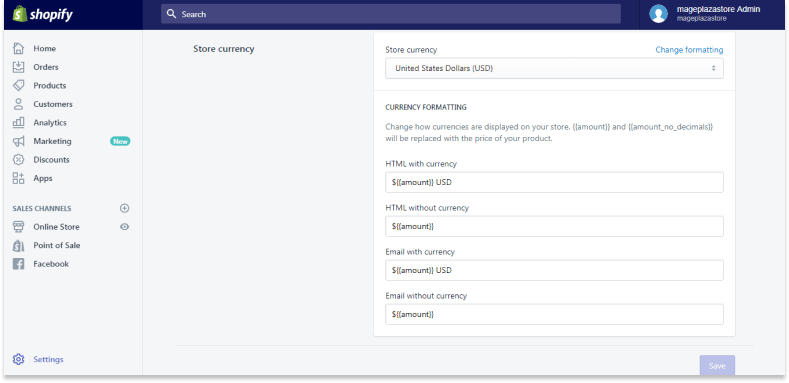 Step 5: Save Changes
If you have made any changes, then make sure to Save them before leaving the website. The Save button will automatically light up after any changes. Once all changes are saved, your Shopify site is updated and now you can sell in various currencies.
Steps To Enable Different Currencies On Shopify
Since Shopify is available worldwide, selling in several currencies will only increase your business. However, you will have to change your Shopify money format manually. Below is a stepwise breakdown of the steps required to sell in various currencies on Shopify to cater to your customers worldwide.
Step 1: Set Up Multiple Currencies
For this step, go to the settings and select the payment option. In the payment section, click manage. This will take you to the countries or regions supported by Shopify. Here you can select all the countries and regions by clicking add country/region option. You can choose and add easily from the supported countries option.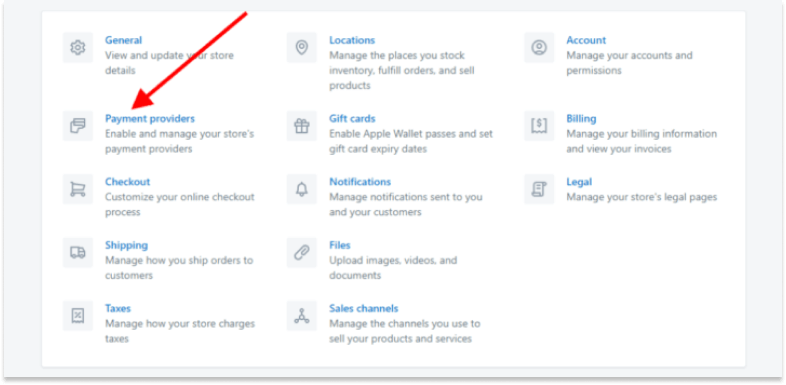 Step 2: Enable The Country Selector Option
When you enable a country selector, it helps your customer select their local currency easily. You can enable this option by either turning on the geolocation settings or partnering with the Shopify partner. These will aid in adding the country selector to your theme. However, when you add your first country or region in the settings menu, the geolocation app is installed by default. When selecting a theme, make sure it is enabled for different currencies because many themes have this limitation and do not offer multiple currency options.
Step 3: Customize Rounding Rules And International Currencies
When you set up different currencies, you also need to set up rounding rules. This enables you to control how your prices appear in different currencies. The customized rounding-off rules are a better option since there you can set the rules by yourself. You can offer different discounts and vouchers on your products in different regions at different times. The price adjustments you will make will apply to all the products sold to customers in a country or region. However, the extent of your rounding rules and international pricing depends on the type of Shopify plan you choose.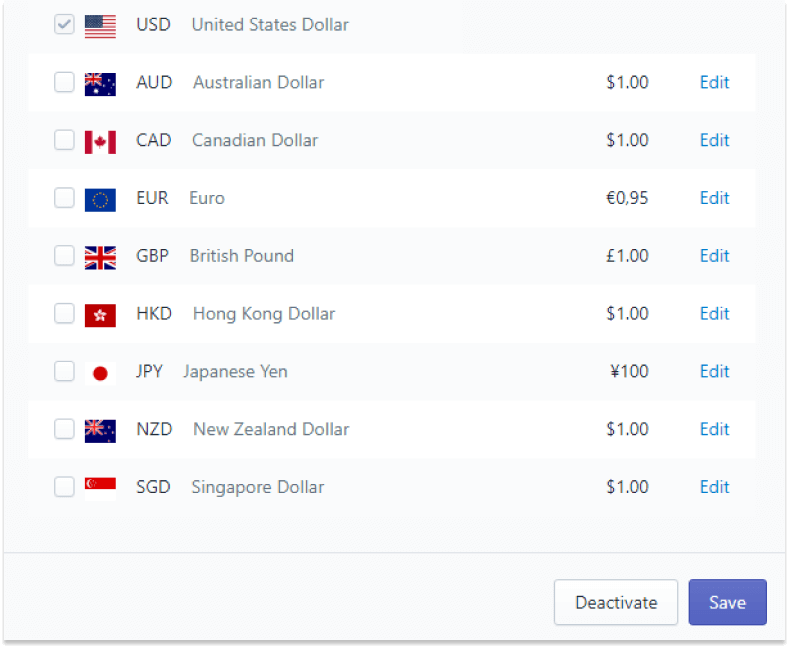 Step 4: Check Customer Experience
To make sure that your products are appearing at the right price, you should visit your store as a customer. When doing this, compare whether the price you have set up syncs with the one that appears. If that is the case, then your settings went smooth, if not, you need to check them again.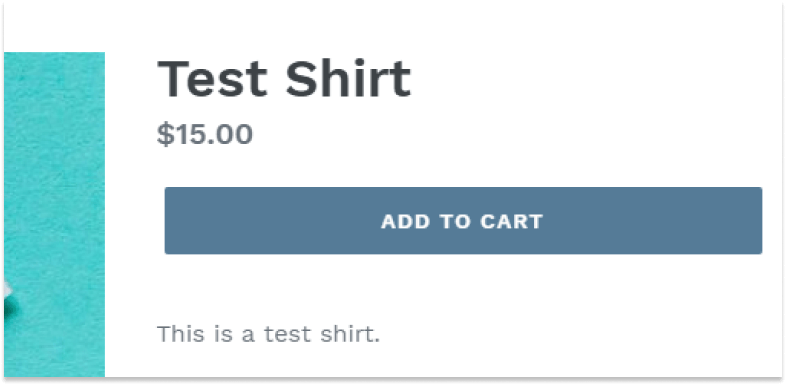 To Wrap Up
Online is the new normal from offices to shopping. If your business lacks an online presence, its growth will be in shackles. That being said, Shopify is easy to use and quite easy to set up. Besides, the benefits it offers your business are innumerable. You can present your products to the world from the comfort of your home and buy and sell in any currency easily. If you have any issues with Shopify store creation you can contact our Shopify experts.