WordPress is the primary content management system that has provided many facilities and support for beginners since 2003. It allows you to create appealing themes so that you can efficiently run any kind of websites like an online shop, portals, or blog.
Therefore, choosing the best hosting service to run your website effectively is crucial for enabling maximum visitors to your site. Your web host provides you with some tools that let you manage your website hassle-freely. Moreover, your email account, server maintenance, and support are controlled by hosts to provide you with an excellent and satisfying experience.
Hence, if you are working on increasing the performance of your website as a beginner, choosing a cPanel is the best option. It is a user-friendly website that allows different website owners to manage their domains, email accounts, and database connections without requiring much technical knowledge.
But do you know how to install WordPress on cPanel? In this article, Our Expert web developers have given details on how to access WordPress cPanel and the steps to install WordPress on cPanel.
As some of you might not know about cPanel thus, before moving towards our main topic, let's discuss what cPanel is in detail.
What is CPanel in WordPress?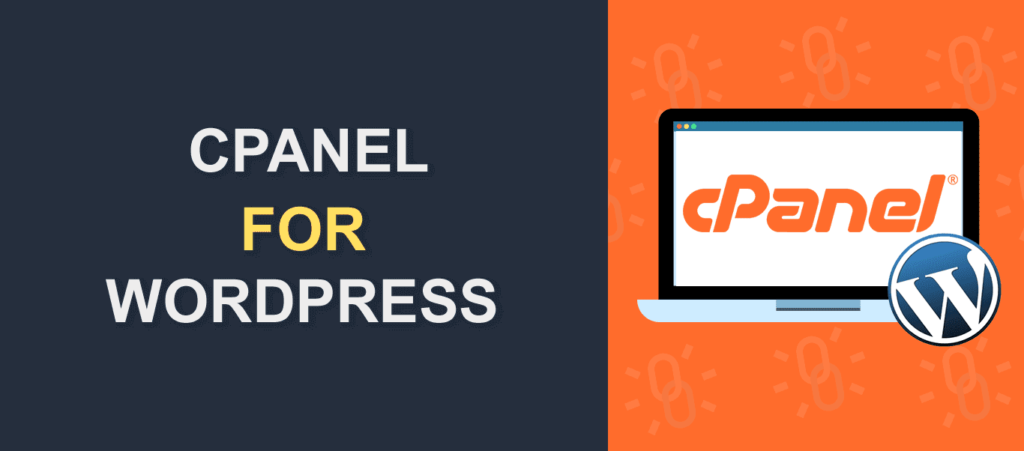 Cpanel is an online Linux-based graphical inference (GUL) supplied by many hosting companies as a hosting package. It works as a hosting control panel that is used to control, manage and organize your websites. You can create email accounts, publish websites, manage domains and efficiently organize data.
Being one of the most famous control panels in the USA, it offers many web hosting packages. It comes with two interfaces with the user and server. A user interface is called cPanel, and the server management interface is (WHM) Web Host Manager. With the help of this interface combination, a web admin will control his website without any problem.
Steps to install WordPress using a cPanel
I have given step-by-step information about how to install WordPress using softaculous on cPanel.
1: Log in to cPanel account

Log to your cPanel account by adding your user name and password provided to you by your web host while setting up an account.
2: Track down softaculous software


On the cPanel dashboard, find the text box. On the text box, it will be written: "find function quickly by typing here." In that field, write "softaculous." Along with all the apps, the script installer will be displayed in front of you. Select "WordPress."
3: Select a protocol and domain


On the next page, you will see a description of the WordPress version that you will install. Click on "install." You will be shown "software setup" there select on "choose a protocol." While writing about protocol, remember that you have only to write HTTPS/if you have an SSL certificate for the domain.
After that, choose the domain given below. You can skip the "in dictionary" box.
4: Complete the WordPress site details


In "site setting," choose your site name and write its description. Underneath the site setting in "admin account," choose an admin email, password, and username. Select the desired language and scroll down to continue.
5: Select themes and plugin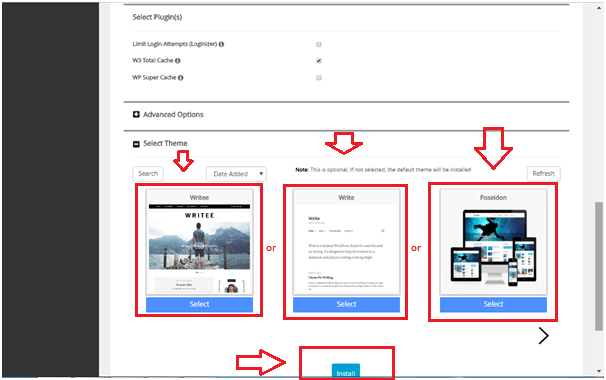 Choose a specific theme and select the option of install plugin; this is optional. Most importantly, do not forget to write an email on the option "email installation details."
After that entire process, click on the box "install."
Once softaculous will check all the details that you added, your WordPress will continue to install. The information will be sent to you at the address that you mentioned above.
In the end, you will see a note of "Congratulations, your WordPress is installed."
6: Double-check
After the installation, visit your WordPress site by adding the required information to confirm the installation.
Things to do After Installing WordPress
Once you have installed WordPress using the cPanel WordPress manager, there are some steps that should be executed. These steps are mentioned underneath:
➤ Develop a user profile by clicking on the Users and then Your Profile. Fill out the given fields with the required information and make your profile.
➤ Customize your website's themes by tapping Appearance from the side panel. Then click on Themes and customize any theme of your choice.
➤ Create an attractive logo for your website. You can use any free or paid tool for making logos.
➤ Install some WordPress must-have plugins that your website definitely needs. These plugins include Yoast SEO, WP Rocket, JetPack, and other crucial.
➤ Remove unused themes or plugins by clicking on the Appearance then themes or plugins that you want to remove. Then delete the ones that are not used.
What is Ideal cPanel Hosting Choices?
I have seen many pro webmasters that usually get stuck while using hosts. Therefore, choosing the right, reliable, quality-oriented, and above all affordable cPanel host is very important. You have to be fully attentive in that process because your website is the vital source of your online business.
Providing the customers with the best service here are some of the best hosts of cPanel that can help you work productively.
1- Bluehost:
Throughout the years, Bluehost has provided many incredible services to web owners. It is the reason it is considered the top-ranked and the most reliable cPanel host. The best thing about this is that you will get an automatic WordPress install along with an SSL certificate.
2- GreenGeeks:
GreenGeeks are currently hosting almost 500,000 websites. The only reason is that it is effortless to use and assures 100% performance. It comes with support, a free migration site, and a complimentary CDN. Furthermore, it is budget-friendly.
3- HostGator:
The quality service, one-click WordPress installation, and super-fast support are some incredible features of HostGator. These specifications have urged many web builders to opt for this host. It is one of the easiest and trustworthy hosts you will ever have.
Conclusion
Choosing cPanel as a hosting provider is the best decision to make for many website owners. It is a user-friendly platform and offers you many features like customizing and editing the details of your hosting platform. Other than that, if you are thinking about how to install WordPress manually in cPanel, bear in mind that it requires a lot of effort and time. Considering that method can confuse beginners. Therefore, it is recommended to opt for softaculous for easy, fast, and simple installation of WordPress on cPanel. This hosting control also allows you to install WordPress in simple and easy steps.
Frequently Asked Questions:
1: Does All WordPress use cPanel?
There are almost 2 billion websites worldwide, and among them, nearly 400 million are active. They use different control panels depending upon their requirements. Therefore, it cannot be said that all the WordPress websites are using cPanel.
Some websites use customized control panels for their betterment. They work exactly like the cPanel of the brand. The only differences lie in that they are customized, not of the original brand "cPanel." Hence, if you have any ambiguity about what type of cPanel you are using, then it is advised to ask your web hosting provider.
2: Is cPanel Private?
Yes, cPanel is private. You will be given a password and login that you have to keep confidential. CPanel contains your website's important information; therefore, keeping the password a secret is recommended.
3: Is cPanel safe?
It is difficult to answer this question because we cannot say if any online website or controller is 100% safe for you in today's world. There are many threats that these platforms have to face, and hacking is one of them.
Therefore, the best way to guard your sites and panel is to heed the backups, logins, emails, documentation, and, importantly, SSL certificate.
4: Is Cpanel Free or Not?
Unfortunately No! cPanel is a third-party application. In 2019 cPanel increased its prices; therefore, many hosting providers do not supply cPanel at an exact cost. Sometimes they can provide you with an affordable host, but then they will increase the prices immediately.
5: Is cPanel Mandatory for WordPress?
Yes. The reason is that cPanel is essential for websites because it is server management technology and WordPress is a content management system. If you own a website, you will need a server to publish it online so that the audience can have its access. Other than that, if you plan to start a blog, a server is compulsory because it is connected to the internet every time. You will have the benefit of seeking audience attention through the server capabilities.
For WordPress, to have fantastic performance and provide facilities to the users, cPanel is the ideal choice. It will allow you to efficiently add videos, content, media, or pages without any requirement of technological knowledge. So, the combination of both is vigorous.