How Do I Unpublish My Wix Site? Step-By-Step Complete Guide
It is quite possible that you are rebranding your company or moving into a different domain, this would definitely require you to let go of the already existing Wix website. But removing something from the web sounds quite intimidating. However, in the case of unpublishing a Wix website, it is quite easy.
The process will just take you around 3 minutes, or 5 minutes if you get stuck, and your website will be off the web. Yes, it is that simple. You still might be wondering how to do it. Well, worry not! In the post below, I will walk you through the easy steps of unpublishing your Wix website.
Follow these and find an easy way how to unpublish a site on Wix in a matter of minutes. So, let's get this show on the road!
A Step Wise Guide To Unpublish Your Wix Website
Whether you want to remove your website from the web or hide it temporarily from the public eye, unpublishing is the best option to consider. Below is a list of steps to follow when unpublishing your Wix website.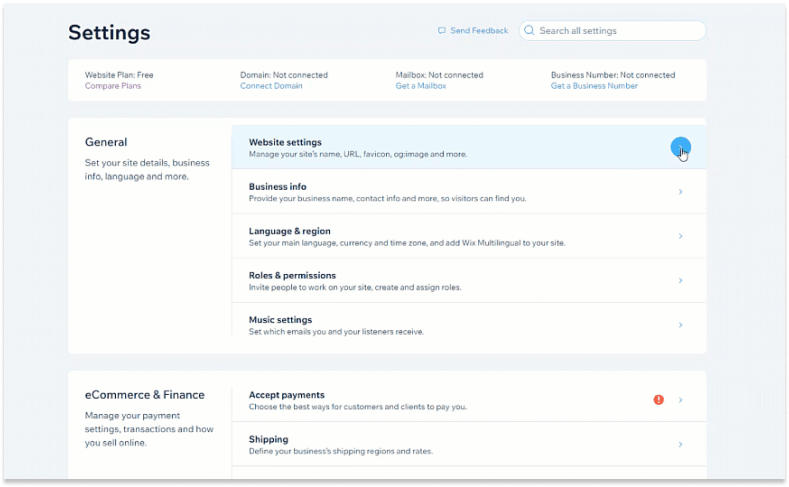 Step 1: Log In
To unpublish your Wix website, you first need to access it. For this, simply log into the site and move to the settings option.
Step 2: Explore Settings
Once you have logged in to your website and accessed the settings option, go to the option that says general and then click on website settings. Here, you will find settings to change your website's URL, name, and other such features.
Step 3: Unpublish
In the website settings option, you will find an option that says 'unpublish'. Clicking on this will further open a set of options to unpublish the site.
Step 4: Confirm The Unpublish Option
Once you click on unpublish, it will ask you whether you want to unpublish your website. Click this option and voila! Your website is unpublished.
Step 5: Check The Unpublished Task
Once you have unpublished your website, you should check whether the task was completed or not. For this, access the website setting page, this will show 'website unpublished' means your task is complete.
It is important to note, however, that unpublishing a website will only remove it from the public eye and not remove it entirely. This means that you can still access it by using the login details and republish it anytime.
Things To Consider When Unpublishing Your Wix Website
When you unpublish a Wix website, it only deletes it from the public eye but does not log you out from any related website plans. Therefore, there are certain other things that you also need to consider and look into when you unpublish the Wix website. These are discussed below.
Unsubscribe to any premium plan that you were using early so that your monthly payment does not get deducted.
Remove your membership of any paid templates or any other paid features you were using for the website. Inability to do so would result in a deduction from your account whether you used the feature or not.
Keep your SEO ranking and brand visibility into consideration. Hence, take steps to keep your brand in the top searches even when you unpublish your website.
What Are Alternate Options To Unpublishing The Website?
It is quite possible that you do not want to delete your website entirely but instead just want to remove it from the public eye for the time being. This can be for several reasons including rebranding or just maintenance. So, what other options do you have instead of unpublishing your Wix website? Let's find out!
Remove It From Search Engines
One of the straightforward ways to remove your website from the web is to hide it from search engines. The method is quite simple and works quite well. On your website, go to the marketing and SEO tools and click the SEO settings option. Here, you have to uncheck the option that says 'let search engines index your site'.
This will disable the search engine's ability to show your website in search results. Furthermore, click on the hide site to completely remove it from the web.
Add A Coming Soon Page
In case you do not want to remove your website from search engines but want to let your audience know that you are rebranding the page, then a coming soon text will work best for you. For this, go to the pages and menu option.
From here, choose the "add a page" option. You can further choose your desired template for this page. Lastly, you can add 'coming soon' text on your landing page. To check if it's working, select the preview option. Lastly, you can set it as the homepage and it's done.
Key Takeaways
The answer to how to delete the Wix website is that you go to the site settings and click the trash option. This will delete your website permanently. On the contrary, if you just want to conceal it from the public eye but want access to it, then you can follow any of the options mentioned above.
Moreover, it is recommended that you unpublish your website instead of deleting it permanently. This way you can come back to it later, republish it, or even convert it to a whole new site instead of starting website creation from scratch. Or you can consult with Qwerty Experts Wix Developer.