Connect your customers with the Shopify store. It is a platform where you can set up your own business and sell different products. Not just that you can easily launch your store, customize trading, or even buy it from Shopify stores through the exchange. The choice is yours!
Hence, before Creating a Shopify store, bear in mind that the store name reflects your ideology and functions as a bridge between you and your consumers. Therefore, it should be catchy, pronounceable, and meaningful. Looking at this preference many store owners have decided to change their label name. If you are also among those and looking for the easiest way, I've got your back!
In this article, I will guide you about how to change store names on Shopify. All these steps are as comprehensive and simple as pie.
So before starting let me tell you tips to make an attractive name and why there is a need to change the Shopify store name?
Tips to Make Captivating Name
Today our life revolves around online business and shopping. People love those labels that offer unique and latest features but one thing that can grab their attention is your label's name. yes! According to professionals" A brand name tells what you think and connects you with your customers emotionally too". Hence, coming up with something that can attract your buyers is quite difficult.
To ease this problem, I have shared some tactics through which you can change your brand name into something distinctive. Successive are those tips:
Make it short and easy to remember
Consider key and relevant words that are related to your product
Compare it with other names
Be original
Search as much as you can
Why is there a Need to Change the Store Name?
There has been no ranking in your business for the past new years? Do you know the reason? Well, one reason could be your label's name. As discussed above your brand name is your identity and the way you look at your audience. Therefore, below are some reasons through which you can understand that you need to change your business name.
Your store name is unclear, hard to pronounce, and confusing
Your Shopify name resembles other names
You are following old and short-term trends
The Simplest Ways to Change Shopify Store Name
Have you tried all the ways through which you can change your Shopify store name but nothing works? Are you looking for something simplest? You are at the right place! In this section, I will discuss 4 straightforward ways through which you can change store names on Shopify.
Below are those strands:
Go to the admin page
On the left side of the main page click on "settings"
Click on the option "general"
There you will see "store details" press that button and choose "store name"
Enter the name that you want to change and press "save"
Go back to your page and press on the "eye "icon at your store, see new changes that you've made.


Wait! Do you want to change it on your mobile app as soon as possible? But how to change the Shopify store name there? Here are some ways.
Change Store Name Shopify on the Mobile App
Go to the android app and on the right side press "store icon"
Click on "settings" and select "general"
You will see "store details "edit them as discussed above and you're done here.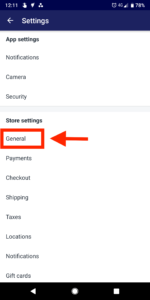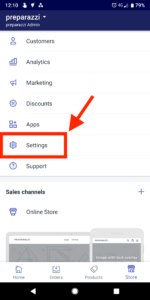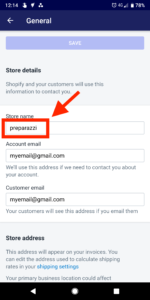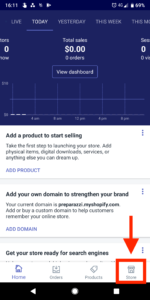 Flaunt your logo and make your company work by leaps and bounds.
Now that you have got some information about changing trade names. But have you ever considered your security other than using Shopify how to change store name? Well, looking at your security concerns I will guide you on how you can add password protection to stores.
Add Password Protection-Simple Steps
Below are some significant and straightforward strands to add security to your passwords.
On Shopify store go-to online store-" preferences"
Scroll down, click on "password protection" and choose" enable password"
In the" password" section enter the desired code you want to show to your online customers.
Here you have to keep one thing in mind. Do not enter the password you used to log in to your store. Otherwise, there will be threats of warning.
After entering the password, leave a "message" for your customers if you want to and press" save".
Your store is secure now!
FAQs
Can I have multiple stores on Shopify?
Unfortunately, not! But you can make your current label work by knowing how to change your Shopify store name.
Can you change your Shopify store name on mobile apps just like on laptops?
Yes, the overall process is the same but on mobile, you have to install the app and go through some settings to do that.
How much does Shopify cost?
There are 14 free trials for the new businessmen. After these tests, you have to pay by choosing the desired plan.
Can I use a domain name with Shopify?
Yes, you can. If you have your domain name use it otherwise you can also buy it from Shopify or any third party.
Final Words
Choosing a name that can make your business work requires a lot of cognitive effort. But once you select, changing your Shopify is very simple. Some people might find it hectic but through these ways, you will be able to alter it in a few seconds. So, come up with innovative ideas and make your label renowned in the market.