Easy Steps to Integrate Squarespace With WordPress
When it comes to creating a website, Squarespace is an all-in-one tool well-known for its easy-to-use interface. However, there are certain limitations that hinder you from making the best out of your website. WordPress, on the other hand, offers a wide range of customization options, plugins, and features that are quite effective in achieving the desired results.
Although WordPress might seem a suitable solution to overcome the limitations of Squarespace, you cannot run both of these tools on the same website. In this case, WordPress on Squarespace is the best solution. By integrating Squarespace with WordPress, you can harness WordPress's full functionality to enhance your website by creating a subdomain. This way, you will not only be running your primary website but will have a fully functional customized website integrated with advanced features.
So, does Squarespace use WordPress? Well, yes. Below appended is a detailed guide to help you integrate Squarespace With WordPress.
Purchasing A Hosting Service For WordPress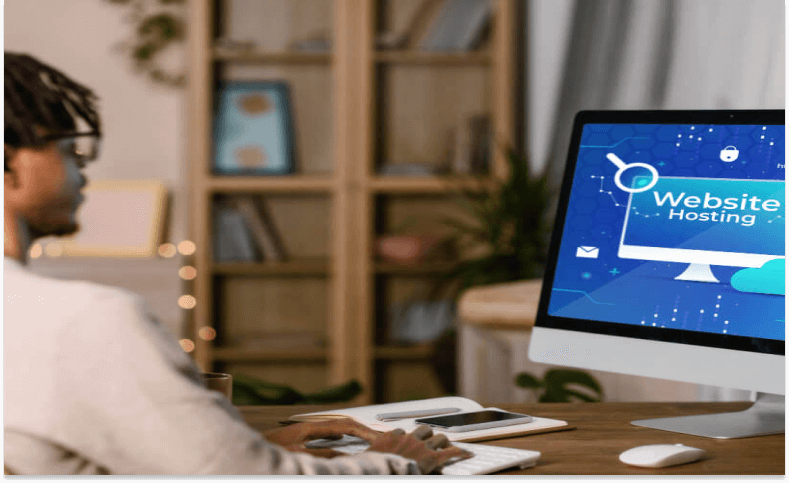 Although Squarespace offers free hosting, its limitations make it difficult to do much with it. So, what you need here is a suitable host because, without a host, you will not be able to run WordPress. There are a number of options available to choose from, depending on your budget and required features. However, an important thing to consider while purchasing hosting is the level of security it offers. Besides this, it is always better to go through consumer reviews, as they will provide you with an idea about the level of services your host offers
Creating A Subdomain
With a subdomain, you have the option to create an entirely new website without going through the hassle of setting up a new domain. It allows you to run a separate website while your primary website remains unchanged. Once done, you will be able to transfer your Squarespace domain name to your new host. However, it is always better to consult your hosting service provider to ensure nothing goes wrong.
Moreover, you also need to ensure that your domain is unlocked. If it is locked, you can easily unlock it by accessing the settings menu of your Squarespace. What you need to do here is simply click on Menu, then settings, and navigate to domains. Make sure that the "Lock domain" option is unchecked, and you are good to go.
After that, you can begin creating your subdomain. Although the process may vary depending on your hosting service provider, in most cases, it is all the same. First, access your cPannel by logging into your web host's dashboard. Next, look for the "Subdomain" option and click on it. You will now see a dialog box with a couple of fields to fill in. Enter the name of your subdomain as per your requirements. For example, if it's a store, you can go with store.mydomain.com. Once done, select your primary domain from the dropdown menu and click create. You have now successfully created your subdomain.
Note: If you encounter any problem, you can always contact your web host service provider.
Installation Of WordPress On Your Subdomain
Moving forward, you will now be installing WordPress on your subdomain. Usually, most web hosting service providers offer a one-click installation button to help you save the hassle of going through complex tasks. What you need to do is, access your cPannel and then click on the "Install WordPress" button. You will again see a dialogue box in which you will enter your website's name, username, email address, and subdomain name. Complete the process by clicking on "Install," and you are all set up.
Customizing Your Website
So now we are done with all the technical stuff, and the next step is to deal with customization. For a smooth transition, the goal is to organize and customize your newly created website to look exactly like your primary website. For that Squarespace, WordPress plugin is an effective solution. Select the theme, font, color scheme, and button orientation that closely resembles your primary website. It will help the users easily navigate through both websites without even noticing the difference.
There is no need to worry as WordPress offers a ton of customization options using which you can easily customize the design of your website. All you need to do is access your subdomain. Then under the dashboard menu, look for appearances. Click on it, next click on themes, and then click on the "Add New" button in the top right corner. You will have several themes to choose from. You can go with the one that closely corresponds to your primary website.
Once you make your choice, click on the "Install" button and then click on "Activate." Besides this, you also have the option to upload a custom theme. Just click on the "Upload Theme" button, and you will have the option to upload a theme of your choice from your desktop.
Connecting Squarespace With WordPress
Lastly, after completing the customization step, all you need to do is to connect your WordPress and Squarespace websites. First, you need to make the menus for both of your websites identical and then link them so that the viewers can easily navigate through the websites without noticing the difference.
Starting with Squarespace, access the "Pages" section after logging into your Squarespace. Next, look for "Top Navigation" and click on it. In the drop-down menu, look for the "Link" tab and click on it. You will then be prompted to fill in details in a pop-up menu. Enter your title and the URL to the WordPress page, and then click on the save button.
Next, access your WordPress dashboard, click on "Appearances," and then "Menu." Now, in order to add pages to your menu, look for the "Pages" options and select all the pages you want to add and then click on the "Add to Menu" button. Furthermore, when it comes to adding Squarespace links to WordPress, you need to ensure that the "Customer Links" box is checked under the "Screen Options" tab.
Lastly, navigate to "Add Menu" and click on "Custom Links." Enter your Squarespace title and its URL, and then click on "Add to Menu." Congratulations! You have now successfully integrated your Squarespace website with WordPress.
Conclusion
To sum up, WordPress is a fantastic tool to help you maximize your website's potential, given the wide array of functionalities and plugins it offers. WordPress to Squarespace transition may sound complex initially. However, as you gradually gain experience, the process becomes easy to handle. In case you encounter any problems, you can always Hire a WordPress development expert to do all the work for you.