When creating a website, its security is the main concern for both owner and the website creator. This is because your website might contain sensitive information. Moreover, if it requires a user's personal information for signing up, end-to-end encryption becomes even more important. In case your website gets hacked, your users can sue you for not protecting their details.
The first step to ensuring your website's security is buying the original WordPress plugin instead of going for the free ones. These do not ensure your website's security and in case of any hacking, the plugin company is not responsible.
Secondly, for enhanced WordPress security, it is essential to buy security plugins. To help you with this, we have brought you a list of the best WordPress security plugins out there. Let's see what these have to offer.
What Is WordPress Security Plugin?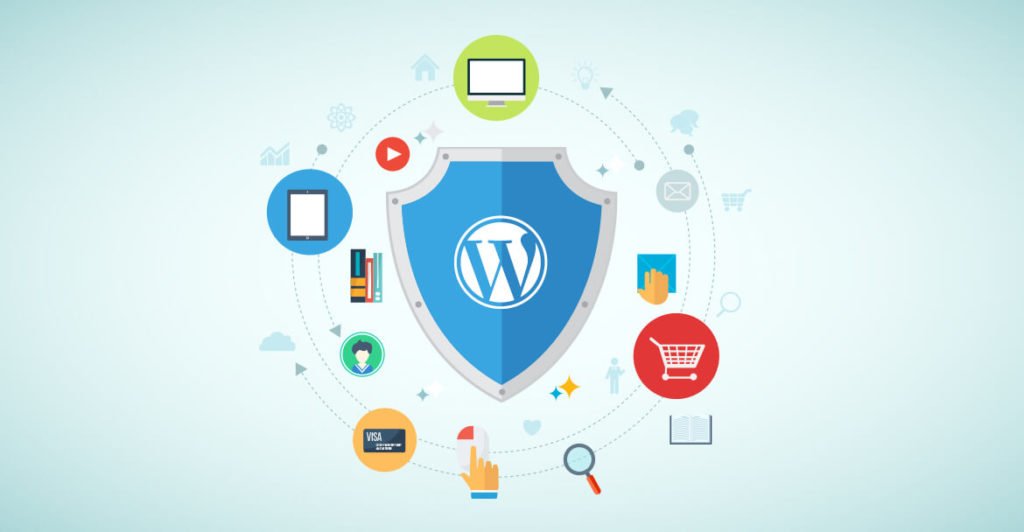 As the name suggests, a WordPress security plugin is your WordPress site security plan. Apart from protecting your website from any hacking attempts, it also acts as a firewall against any malware or any brute force attacks.
The WordPress security plugins function differently. However, an example is that it will restrict multiple requests from a specific IP address and ultimately block it. This way, if a hacker is trying to access your website, it will be instantly blocked as a result, you are saved from a malware attack.
Top 6 WordPress Security Plugins
A good security plugin is crucial to your WordPress protection. There are many security plugins available out there. Choosing the right one can be a hard task. Below is a list of top-rated WordPress Security Plugins to help you choose the best one without any additional research.

Along with offering several features for protecting your WordPress site against security threats, the BulletProof Security plugin is also free. Some of the security features it offers include idle session logout, login monitoring, and .htaccess protection. Moreover, to protect your website against any ransomware attack, it comes with a malware scanner. This provides full, partial, and manual database backup.
Another best thing about this security plugin is that it is easy to install and set up. If you face any problem while setting up the security wizard, the main page has a video with a description to explain its setting. It also comes with HPF Cron. This feature checks the presence of any hidden folders present in your WordPress site that can be used as a backdoor by the hacker.
Related article: Why You Must Avoid Nulled WordPress Plugins And Themes

Sucuri is one of the best defender WordPress plugins out there. It is not free and therefore, to get access to all its features, one has to buy its subscription. However, it does offer a free service. In case of using its free version, it allows you to scan your website for common threats and also hardens your website security.
Once you buy its subscription, you get access to all the additional features. Buying this subscription not only speeds up your website but also offers a strong firewall for security against any brute attacks. It uses a cloud proxy firewall. This firewall scans all the traffic reaching your server and only allows the legitimate ones. The best thing about Sucuri is that even if your website previously contained any malware, it will clean that first.

Another best free WordPress security plugin is WordFence security. Despite being a free security plugin, it offers several useful features. Once you install it, this plugin will automatically scan all your common security threats and give instructions for fixing them. Later, you can launch a full security scanner if required. Its malware scanner also comes with exploit detection and threat assessment features.
Besides monitoring your website's traffic in real-time, it also blocks any malware, human, or fake robotic activity. Moreover, it also comes with features that help in reverting a hack, and then it aids in fixing the files damaged during the process.
To block any brute attacks, it comes with CAPTCHA login and two-factor authentication. Your files are safe with the WordFence security, it not only repairs the changed files but also compares them with your WordPress repository and reports any changes made.

The next on our list of best WordPress security plugins is Anti-Malware Security. It comes with a malware scanner that enables you to scan all the files on your WordPress site. This scanning process will find all the common threats along with any malware, backdoor, .htaccess scripts, and malicious code. For further enhancements such as brute force protectants, you will have to create an account and sign up on the website. Moreover, it also gives tips on improving the website.

With an elegant and friendly user interface, SecuPress Pro helps you improve your website's security to a great extent. Apart from providing you with information about the vulnerable points of your website from a hacking point of view, it also helps in removing those compromised areas. It secures your website by providing a 2-factor authentication login.
It further protects your website from brute force attacks and comes with a backup feature. Another feature is that it builds an IP and bot blocklist for spam protection and fixing any security problems present. To give you an idea of your website's security, it also generates a security report after it is done fixing all the security glitches.

Last but not least on our list of best website security plugins is MalCare Security. Along with scanning and cleaning your website of any security glitches in less than 60 seconds, it also gives tips on improving and hardening your website's security to make it more secure and prevent any hacking in the future.
It comes with a very enhanced firewall that bans any malicious login attempts and threatening IP addresses. Moreover, it also performs a regular backup on your website. This is to keep all the files secured in case of any hacking attempt. It has a site management feature that enables users to update themes and WordPress plugins. All in all, investing in MalCare security is a good move for your website's security.
Conclusion
Having good security for your website should be your top priority. To help you with this, several WordPress security plugins are available. Subscribing to those will not only enhance your website's security but also keep any hacking attempts at bay. also if you are e beginner checks out these essential WordPress plugins.